Kraang Flyers
Information
Name
Kraang Flyers
Weapons
TBA
User
The Kraang
Kraang SubPrime
Background Information
First Appearance
TCRI
Last Appearance
TBA
Kraang Flyers are disguises of The Kraang. These are little flying suits used by The Kraang to fly around. Kraang Flyers debuts in TCRI.
Origins
TV Show
Episodes
Gallery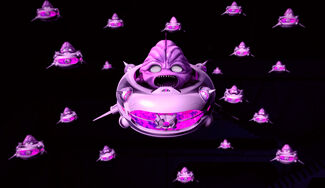 The Gallery of Kraang Flyers can be see Here.
Trivia