Kavaxas, aka Hot Head, is an enemy of the Ninja Turtles. As a the lord of the Demodragons and ruler of the Netherworld, he is one of the most powerful Demodragons of all from the Netherworld. With abilities such as pyrokinesis, necromancy, power absorption, and soul absorption, he has proven to be one of the most deadliest villains that the Ninja Turtles and his allies had to face (even more deadlier than Super Shredder in fact). Originally he was summoned by Tiger Claw through the aid of The Scroll of the Demodragon, so that the demon could resurrect the recently deceased master of The Foot Clan, The Shredder. As soon as The Shredder was resurrection and the two other deeds to his liberation were accomplished, he gained enough power in order for him to potentially take over the 10 dimensions, as he unleashed a Netherworld Invasion all over the streets of New York City. But once the Mystic Seal of the Ancients was fixed by Michelangelo and was able to command the demon for his own purposes, he ends up back to the Netherworld alongside Undead Shredder. He wields a Demodragon Staff as his signature weapon of choice. He has a rivalry with Tiger Claw. Kavaxas debuts in Scroll of the Demodragon.
Backstory
History
Appearance
Personality
Powers, Abilities, and Weaponry
Weaknesses
Relationships
Episodes
Gallery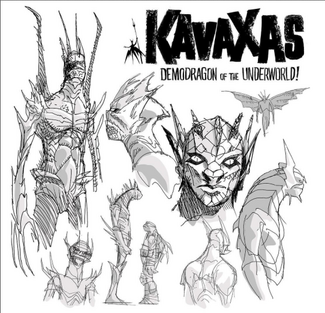 The Gallery of Kavaxas can be see Here.
Trivia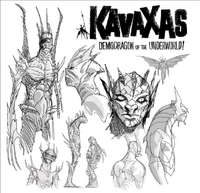 Ad blocker interference detected!
Wikia is a free-to-use site that makes money from advertising. We have a modified experience for viewers using ad blockers

Wikia is not accessible if you've made further modifications. Remove the custom ad blocker rule(s) and the page will load as expected.