Hiidrala is an ally of the Ninja Turtles. She is a marine-like alien with tentacles and electric powers, who is the supreme ruler of the Daagons and The Cosmic Ocean Of Varuna. Hiidrala debuts in The Cosmic Ocean.
Origins
TV Show
Appearance
Personality
Powers, Abilities, and Weaponry
Episodes
Gallery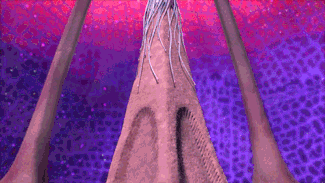 The Gallery of Hiidrala can be see Here.
Trivia
When she is enraged, she releases a blood-curling scream that summons Cthugga.
Ad blocker interference detected!
Wikia is a free-to-use site that makes money from advertising. We have a modified experience for viewers using ad blockers

Wikia is not accessible if you've made further modifications. Remove the custom ad blocker rule(s) and the page will load as expected.