Fungus Humungous is an enemy of the Ninja Turtles. He is a giant mutant mushroom that was mutated by Mutagen that lives in the Sewers. He is the leader of the Mushroom Men and wants to bring fear to any intruder that comes into his home. Fungus Humungous debuts in was in Fungus Humungous (Episode).
Origins
TV Show
Appearance
Personality
Powers, Abilities, and Weaponry
Explosive Eyeballs:
Hallucinatory Spores:
Mushroom Tentacles:
Relationships
Episodes
Gallery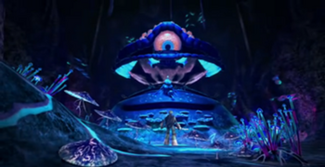 The Gallery of Fungus Humungous can be see Here.
Trivia
According to the producers, it is possible that they will bring back Fungus Humungous to the show.