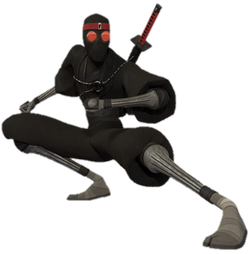 Foot Soldiers are enemies of the Ninja Turtles. They are an army of men that are skilled in Ninjutsu that were recruited by Shredder to serve The Foot Clan as its army. They were used by Shredder to attack his enemies like the Turtles and Splinter. Foot Soldiers debuts in Rise of the Turtles Part Two.
Backstory
History
Appearance
Personality
Powers, Abilities, and Weaponry
Weaknesses
Relationships
Episodes
Gallery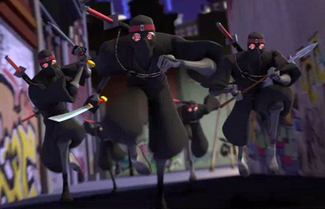 The Gallery of Foot Soldiers can be see Here.
Trivia
In every episode they appeared in, the Foot Soldiers would never say a word.
Ad blocker interference detected!
Wikia is a free-to-use site that makes money from advertising. We have a modified experience for viewers using ad blockers

Wikia is not accessible if you've made further modifications. Remove the custom ad blocker rule(s) and the page will load as expected.