Dimension X Raphael (2015 Action Figure) is an action figure of the character, Dimension X Raphael. This action figure doesn't have the exact look as in the series. This toy was released in 2015.
Description
Accessories
2 Laser Sais
Removable Helmet
Articulation
Ball Joint Head
Swivel Hinge Shoulders
Swivel Hinge Elbows
Swivel Hinge Hips
Swivel Hinge Knees
Gallery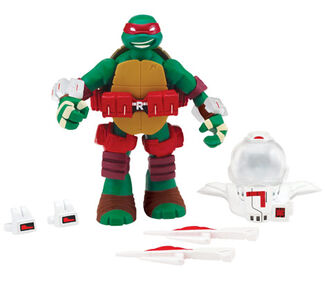 The Gallery of Dimension X Raphael (2015 Action Figure) can be see Here.
Trivia
Ad blocker interference detected!
Wikia is a free-to-use site that makes money from advertising. We have a modified experience for viewers using ad blockers

Wikia is not accessible if you've made further modifications. Remove the custom ad blocker rule(s) and the page will load as expected.